Hummel self propelled 150mm artillery gun
This German early production Hummel self propelled artillery 150mm howitzer can be found at the German Tank Museum in the little town of Munster, east of Bremmen. (not to be confused with the big cathedral city of Munster.)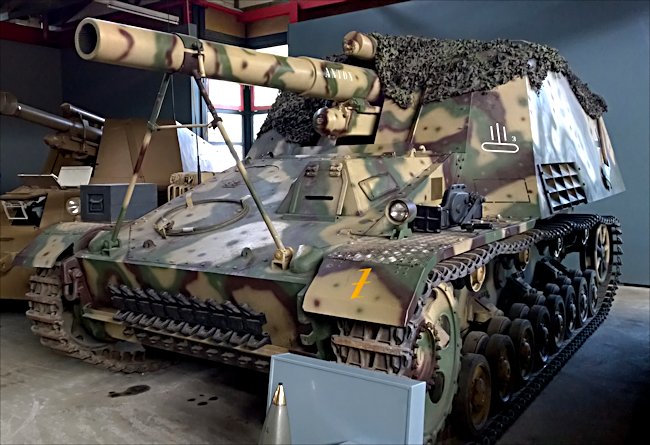 This is an early production Hummel as only the driver position has a protective raised box. It is located in the German tank Museum.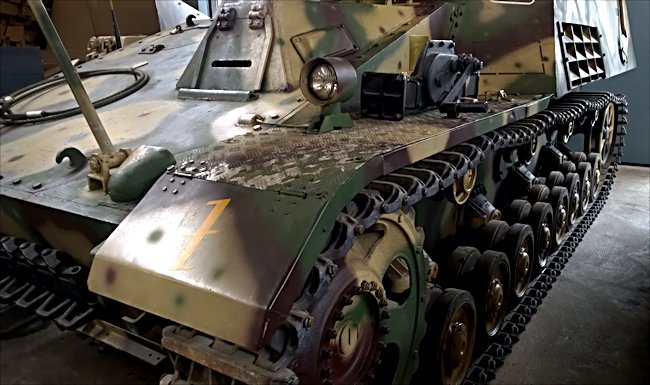 The Hummel Self Propelled 150mm Artillery Gun's jack was secured behind the front driving headlight. It has eight small track wheels from the Panzer IV tank chassis.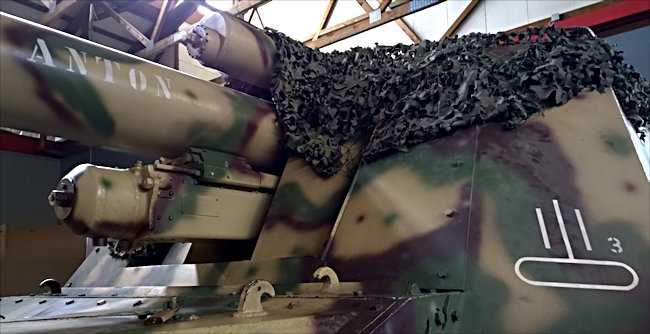 The Hummel's Gun compartment's thin armour did not offer a lot of protection.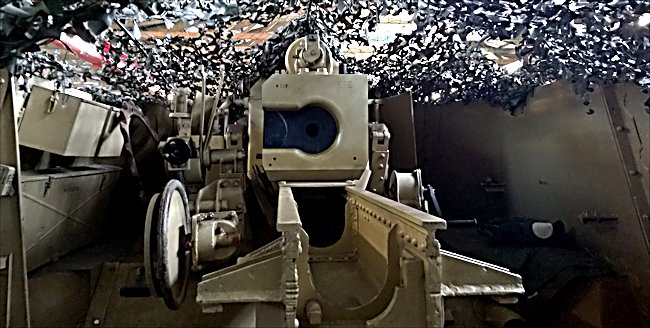 Inside the gun compartment of a WW2 150mm Hummel German mobile tracked artillery vehicle.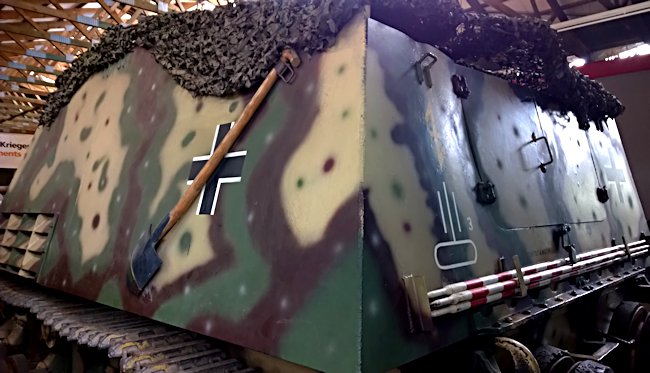 Rear view of the thinly armoured Hummel crew compartment.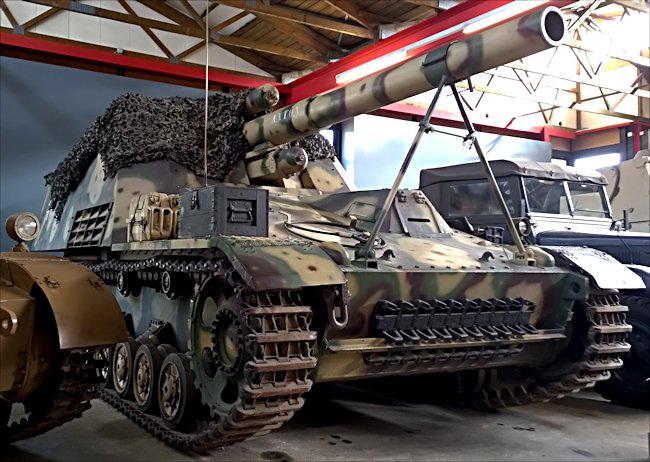 Spare track links were bolted to the front armour for added protection on the Hummel.
Where can I find other preserved Hummel self propelled guns?
German Tank Museum, Munster, Germany
Auto + Technik Museum, Sinsheim Germany
Artillerie Schule, Idar Oberstein, Germany
French Tank Museum, Saumur, France
The Fort Sill Field Artillery Museum, Oklahoma, USA
Source - Pierre-Oliver Buan - http://the.shadock.free.fr/Surviving_Panzers.html
WW2 tank books