The America M24 Chaffee Light Tank
This surviving fully restored M24 Chaffee Light Tank is in private ownership and can be seen at military vehicle events like the War and Peace Show throughout Britain in the Summer. It had extra armour than the M3 and M5 light tanks it replaced. It was named after the American General Adna R Chaffee Jr who had been instrumental in promoting the development of tanks in the US armed forces.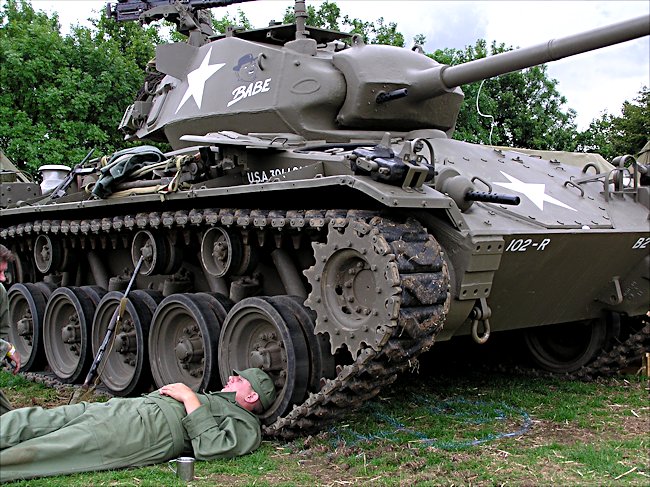 What was so good about the M24 Chaffee Light Tank?
During World War II, the British and Americans have been using the M3 and M5 series of light tanks in North Africa, Sicily and Italy. It was obvious that they were underpowered and needed replacing quickly.
The 37 mm gun fitted to these tanks would have been adequate. In 1940, but from 1941 onwards the enemy increased the amount of armour that was added to their tanks. Shells fired at the enemy just bounced off. The answer came with the arrival of the M 24 Chaffee light tank in early December 1944.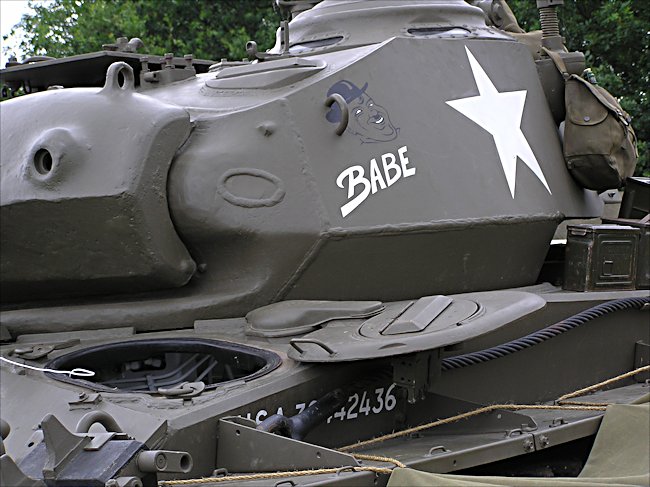 The drivers hatch on a M24 Chaffee Light Tank
It was armed with a 75 mm M6 L/40 main gun, so it had a fighting chance if it came into contact with the enemy. To maintain its good cross-country speed the vehicle's armour was still thin. Its main defence was manoeuvrability.If it kept on moving, it was a hard target to hit. It could only win a tank on tank engagement if it could be agile enough to outflank its opponent and shoot at its weak spots on the side and rear.
It was primary use in a reconnaissance role and for artillery spotting. Two M24 Chaffee tanks arrived in Belgian just-in-time to take part in the battle of the Bulge. They were attached to the 740th Tank Battalion.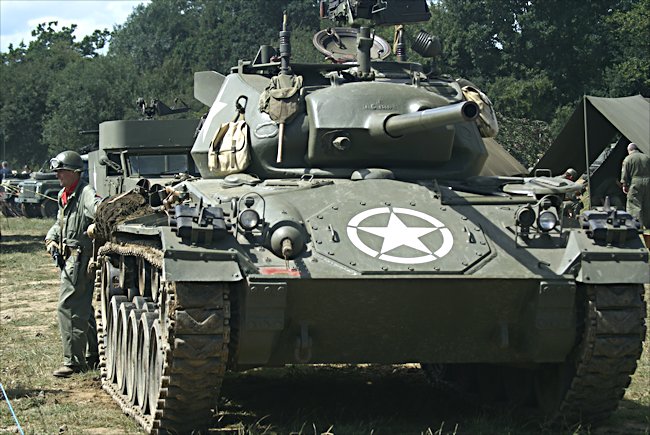 A M24 Chaffee Light Tank displaying an Allied Star recognition insignia.
The M 24 Chaffee was used by the British and the Americans in Europe. By the end of the war a third of all the US light tanks were in 24 Chaffee tanks. After World War II they saw service in many different armies around the world.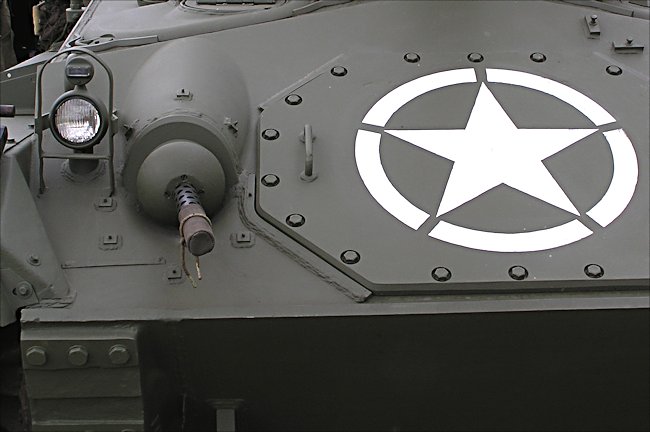 The front hull machine gun of a M24 Chaffee Light Tank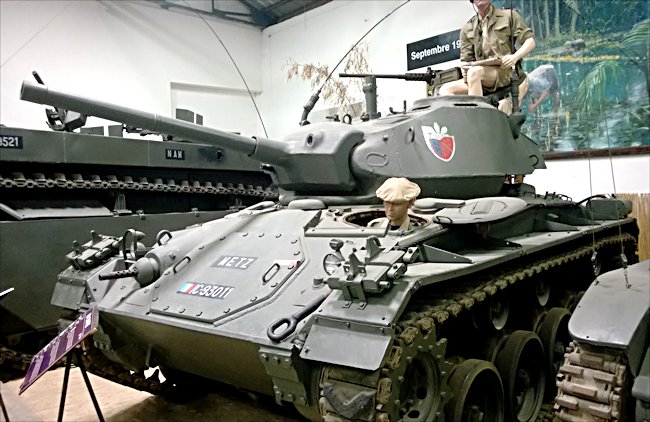 This French Army example of the M24 Chaffee Light Tank can be found at the the French Tank Museum in Saumur in the Loire Valley. It was delivered to the French Army after the WW2 1945 victory. It took part in the French Indochina (Vietnam) campaign and also in Algeria. Fast and manoeuvrable it performed well in the mud of the rice paddy fields of south east Asia and in the western deserts of North Africa.
Where can I find other preserved M24 Chaffee Light Tank?
Army Museum, Waikiki, Hawaii, USA
WW2 Tank books