StuG III Ausf. D Assualt Gun
Military enthusiast Jon 'Welderbeast' Phillips, who lives in Kent, took on the massive task of changing a rusting range target chassis of a StuG III Ausf D WW2 German Assault Gun into a working restored masterpiece. This is such a rare vehicle. The man has incredible mechanical engineering skills and dedication. He has bought back to life a piece of WW2 history. Jon started the project 1st may 2013.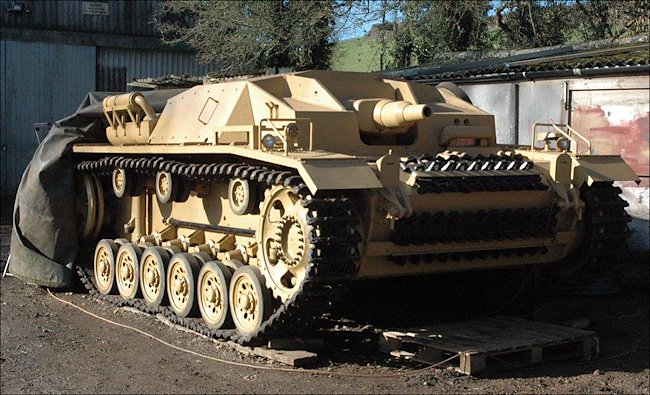 German StuG III Ausf. D Assault Gun
Jon had already restored an original WW2 German Army Schwimmwagen and he swapped it for the wreck, and I mean wreck. This chassis of a Sturmgeschutz III Ausf D Self-propelled Assault Gun was nearly unidentifiable and was sitting in Kevin Wheatcroft's abandoned military vehicle yard in Kent. It was just eight tons of rust to the uneducated eye. To those it the know, like Jon, this was much rarer than a four leaf clover. There were only two other StuG III Ausf. D SPGs left in the world. One is owned by the Swedish Tank Museum and the other was half encased in concrete in a roadside WW2 memorial along the Volokolamsk Highway, Volokolamsk, Moscow Oblast in Russia
Jon's StuG III Ausf D was shipped to North Africa in 1941 to equip the German Afrika Korps. It was captured by the British near El Alamein in Egypt and put on a ship and sent to England for evaluation and tests. The Army then used it as a target on the Pirbright firing range where it was rescued by Kevin Wheatcroft. It has a serial chassis number of 90678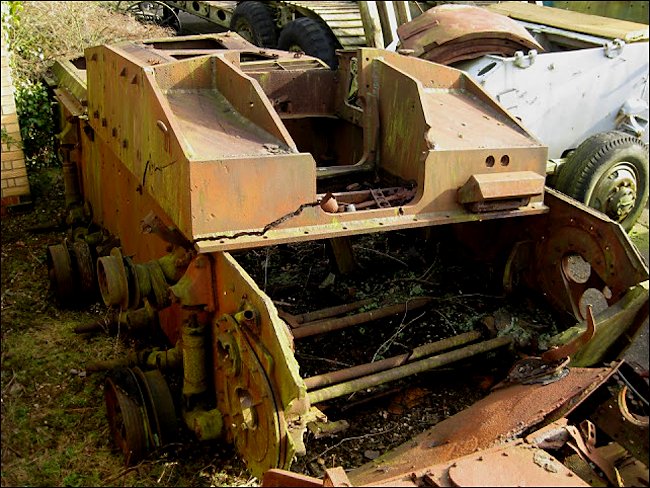 This is what the StuG III Ausf. D Assault Gun wreck looked like in Kevin Wheatcroft's yard before Jon Philips got to work.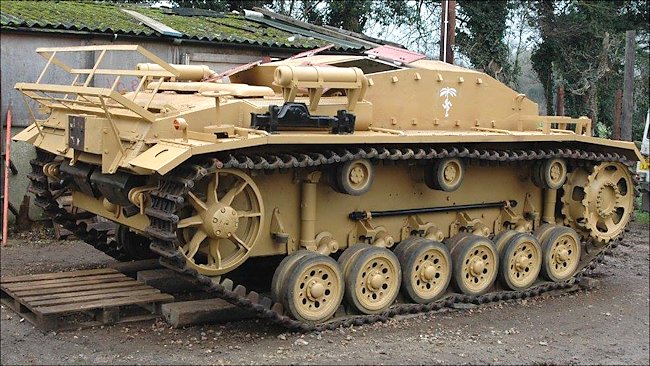 If it has six road wheels it is a StuG III. If it has eight it is a StuG IV.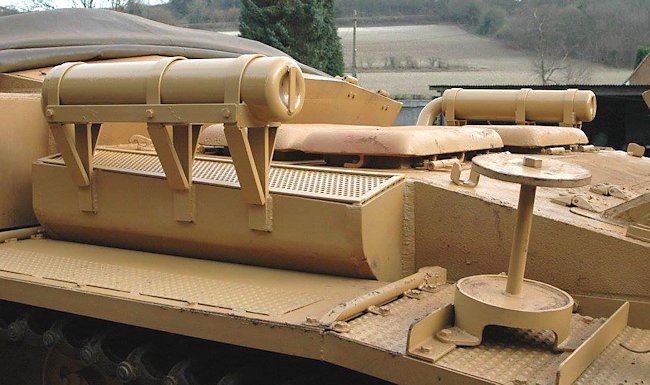 The two round tubes were the German StuG III Ausf. D Assault Gun's desert air filters. Some filters were mounted on the track guards but others were mounted higher up like on this vehicle. It was a 'tropicalized' modification to cope with the dust and sand of the desert.
WW2 tank books