T-26E Vickers Armstrong 6-ton type B tank
This T-26E British made Finnish Army Vickers-Armstrong Mark E 6-ton tank type B, can be found at the Panssarimuseo in Parola, Finland. It was upgraded by the fitting of a Russian T-26 turret armed with a 45 mm Gun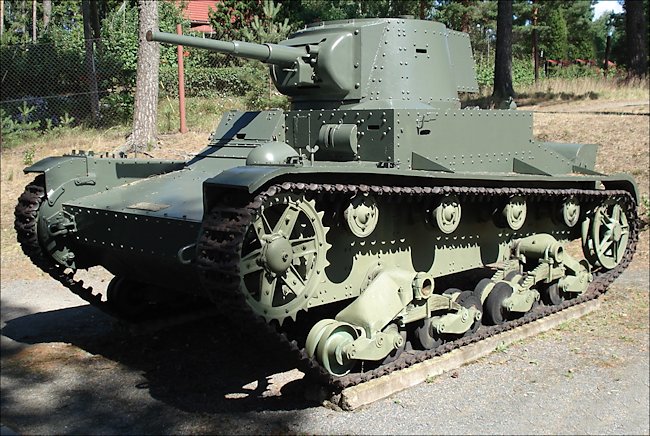 T-26E Finnish Army Vickers-Armstrong Mark E 6-ton tank with 45mm gun, Panssarimuseo in Parola, Finland (photo: wikipedia Balcer)
Location
This Renault FT17 tank is on display at the Finnish Armour Museum, Panssarimuseo in Parola, Finland. The Museum is to the south west of the town. It is 143 km north of Helsinki roughly a 2 hour drive up the E12 motorway. Set your Satnav for Parola. Turn off at junction number 27 on the E12. It is sign posted Hattula and Parola. Do not turn right to Parola. Turn left and follow the sign marked Parolannummi on the 3051 road.
A few kilometres down the road you will see on top of an embankment on your right, a black steam train and a row of armoured railway wagons with the Finnish swastikas painted on them. Turn right at the next road. That will take you to the museum entrance. Look for the brown tourist sign with the words 'Panssarimuseo Armour Museum' on it and the Sherman tank at the gate. You can catch the train to Parola direct from Helsinki. It is only a 1.8km walk from the railway station or you can take the number 5 bus. Be careful if you decide to walk as there is no pavement for a good stretch of the route.
Specifications
xxxxxxxxxxxxxxxxxxxxxxxxxxxx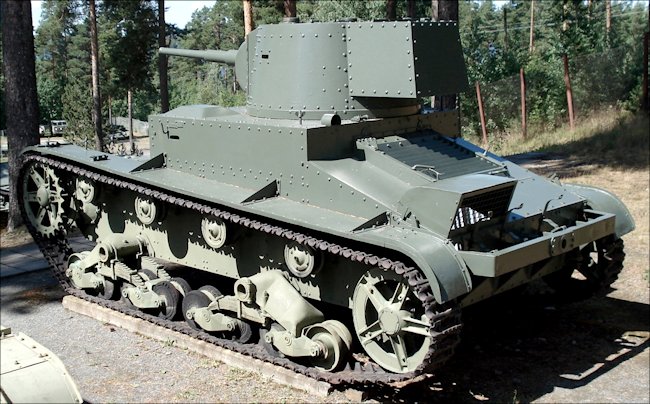 T-26E Finnish Army Vickers-Armstrong Mark E 6-ton tank with 45mm gun, Panssarimuseo in Parola, Finland (photo: wikipedia Balcer)
Finland's Wars
The Winter War was against the Soviet Union 30th November 1939 to 13th March 1940 -tentatively support by Sweden, Britain and France and lesser extent USA. Russo-Finish War also called the Continuation War, Germany as a co-belligerent June 25, 1941 – 15th September 1944 and finally the third phase the Lapland War 15th September 1944 – 25 April 1945 Finland aligns with Soviets against German forces in Finland and Swedish Lapland.
The Vickers-Armstrong Mark E 6-ton tank
xxxxxxxxxxxxxxx
xxxxxxxxxxxxxxx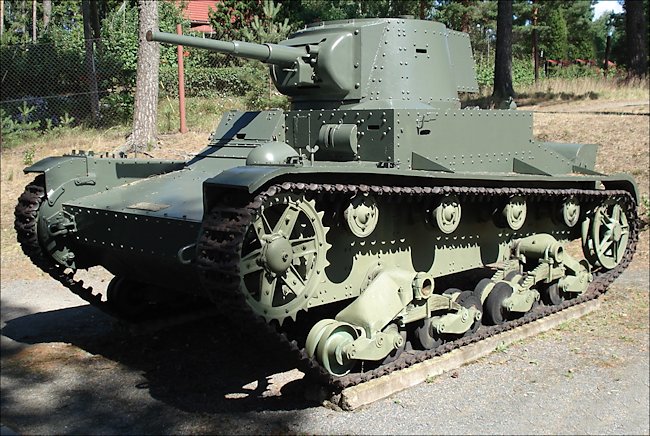 T-26E Finnish Army Vickers-Armstrong Mark E 6-ton tank with 45mm gun, Panssarimuseo in Parola, Finland (photo: wikipedia Balcer)
xxxxxxxxxxxxxxx
xxxxxxxxxxxxxxx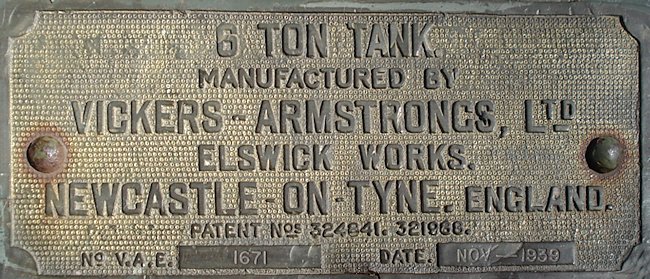 T-26E Finnish Army Vickers-Armstrong Mark E 6-ton tank with 45mm gun, Panssarimuseo in Parola, Finland
xxxxxxxxxxxxxxx
xxxxxxxxxxxxxx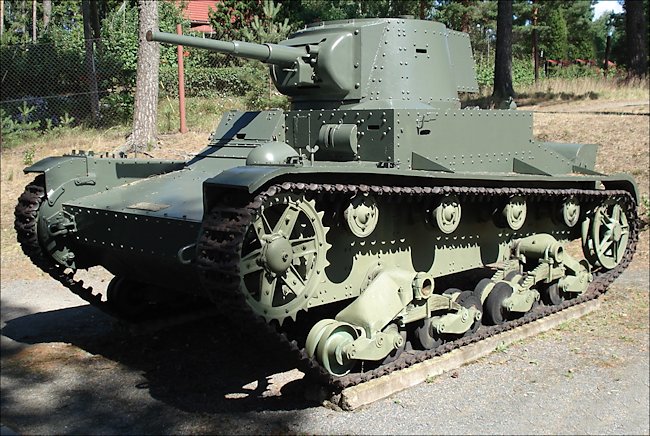 T-26E Finnish Army Vickers-Armstrong Mark E 6-ton tank with 45mm gun, Panssarimuseo in Parola, Finland (photo: wikipedia Balcer)
xxxxxxxxxxxxxxx
xxxxxxxxxxxxxxx
WW2 tank books