Musee D-Day Omaha Panther Tank Gun
This scruffy museum on the main Normandy coast road has a strange collection of WW2 equipment ranging from Landing-craft, giant search lights to a German 88 mm Flak gun.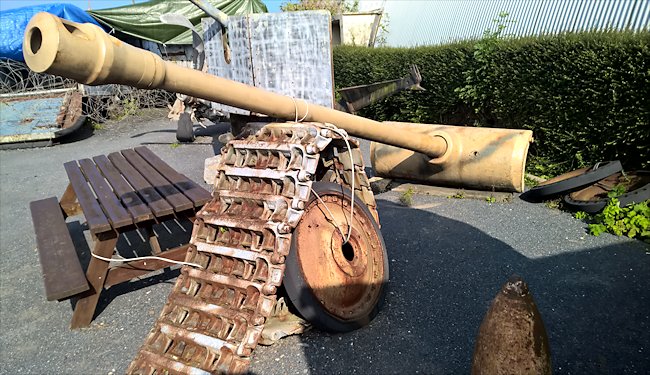 75mm KwK 42 L/70 anti-tank gun that was fitted to the Panther tank resting on some Panther tank tracks and road wheels
Location
You will find the Musee D-Day Omaha Museum on the Route de Grandchamp to the west of Vierville-sur-Mer. There is a car park behind the museum.
Specification
The 75mm KwK 42 L/70 anti-tank gun that was fitted to the Panther tank was developed by Rheinmetall-Borsig AG in Unterluss during WW2. German SS guards forced around 600 female prisoners to work at the factory. This company still makes tank guns for the German army today. They make the 120mm gun for the German main battle tank the Leopard 2 and the American M1A1 and A1A2 Abrams tank.
A new armour piercing AP round was developed to cope with the increased muzzle velocity and operating pressure exerted by this gun. The 75mm gun was fired electrically by the gunner. There was no firing pin. An electrical charge initiated the primer. Once fired the used shell casings were automatically ejected. The falling wedge shaped breech block remained down so that the loader could ram in the next round. Once the round was in the breech closed automatically and the gun was ready to be fired again. This semi-automatic breech system cut down reload times. In 1944 the Panther tanks gun could penetrate most allied tanks frontal armour at a range of 2km (1.24 miles)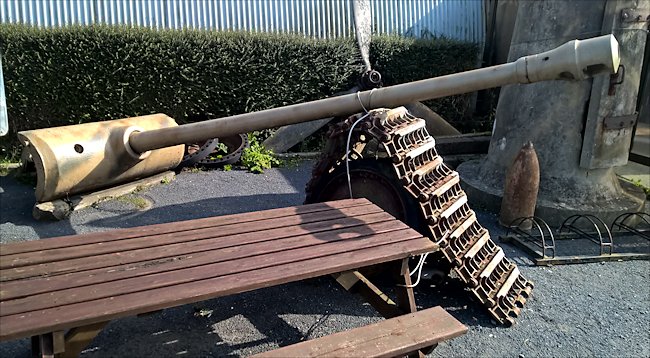 Panther tank 75mm KwK 42 L/70 anti-tank gun at the Musee D-Day Omaha Museum
It does not have any tanks currently exhibited but near the door you will find parts of a Panther Tank. This includes a German Panther Tank's 75 mm main gun and gun mantel. It is resting on a section of Panther tank track and a few tank wheels.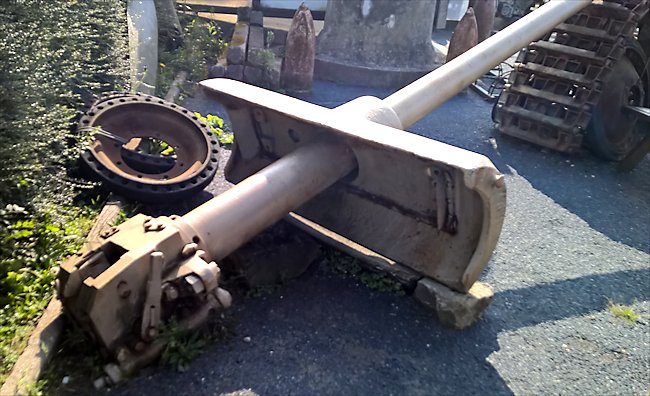 Panther tank wheels, track and 75mm KwK 42 L/70 anti-tank gun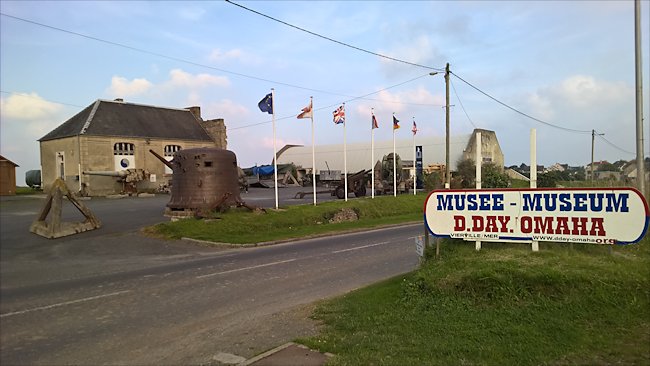 The Musee D-Day Omaha Museum, Vierville-sur-Mer, Normandy, France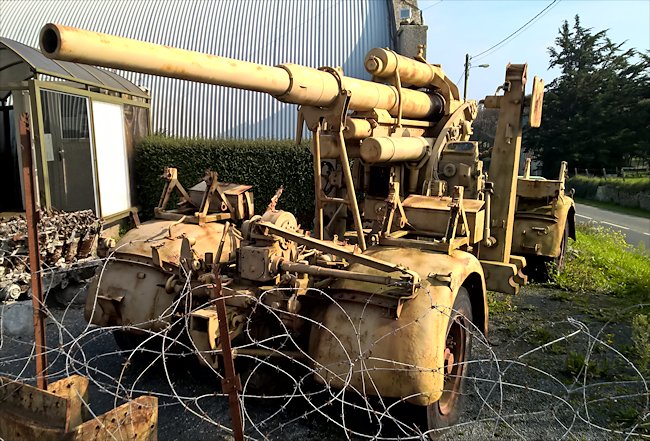 The feared 88mm anti-tank gun
D-Day 1944 books