Normandy Tank Museum M4A2 Sherman tank
The Sherman tank with the 75mm short barreled gun was the most common tank used by the Allies on the D-Day landings 6th June 1944. It could knock out the Panzer IV tank but it could not penetrating the front armour of the Panther and Tiger tank.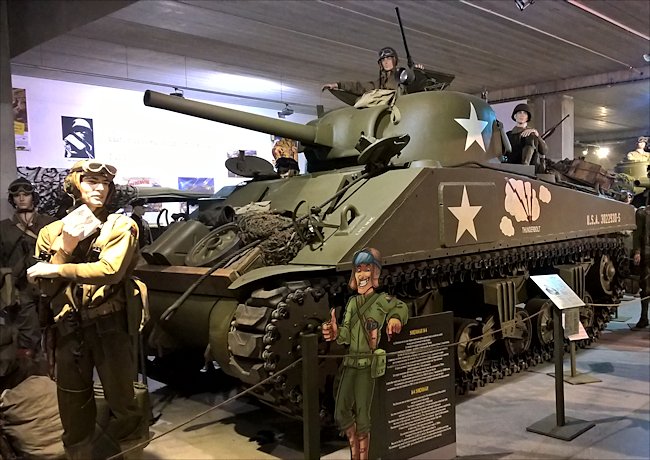 M4A2 75mm Sherman Tank at the Normandy Tank Museum
Location
The Normandy Tank Museum is not hard to miss. It is next to the main N13 (E46) motorway. Set your Sat-Nav to the town of Catz in Normandy and then the road of La Fourchette or Rue de la Fourchette to be directed to the Museum entrance.
Specification
The M4A2 Sherman Tank was powered by a General Motors GM 6046 twin diesel (conjoined 6-71s) engine and produced 410 hp. It had a top road speed of 30 mph (48 km/h). It had an operational range of around 120 miles (193 km) The tank had a crew of five, commander, driver, gunner, loader and co-driver/machine gunner.
Its armour thickness ranged for 25 mm to 75 mm. It was armed with the standard 75 mm M3 L/40 gun and two 30-06 Browning machine guns, one in the hull and the other next to the main gun in the turret. Between April 1942 and May 1944 8,053 were manufactured.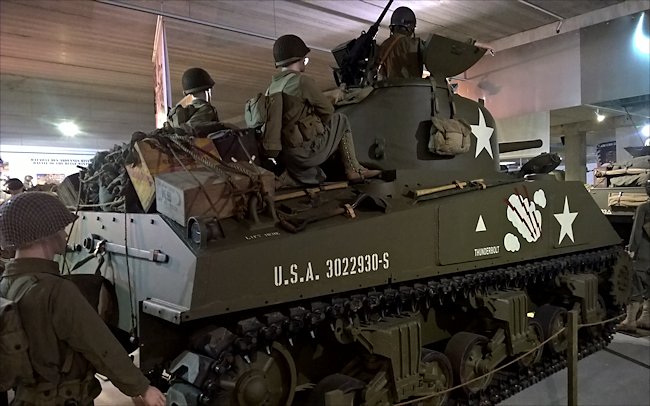 M4A2 Sherman Tank had two additional armour plates welded to the hull to cover the drivers position and the ammo containers.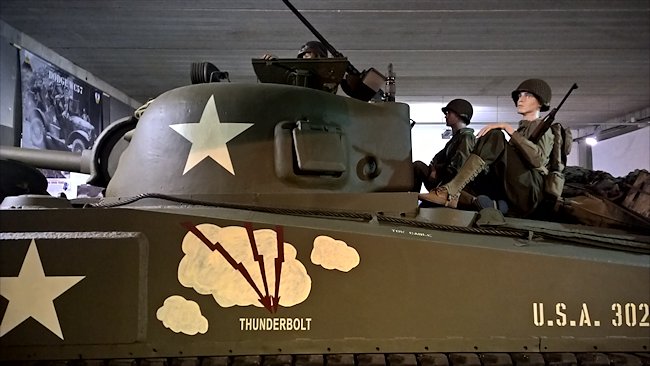 M4A2 75mm Sherman Tank at the Normandy Tank Museumk
D-Day 1944 books