Normandy Tank Museum M3A1 Stuart Tank
The M3A1 Stuart Light Tank was being replaced by the M5 Stuart at the time of the D-Day landings 6th June 1944. They were still used during the landings and the Battle of Normandy. This Stuart has the serial number 10089 and was used by the Brazilian Army.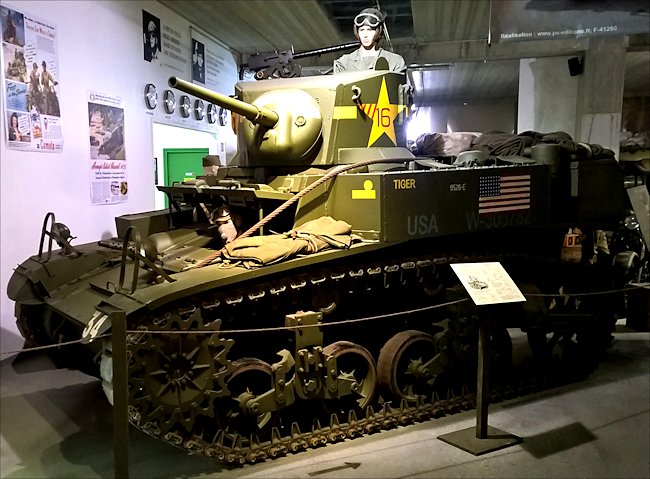 The M3A1 Stuart Light Tank at the Normandy Tank Museum
Location
The Normandy Tank Museum is not hard to miss. It is next to the main N13 (E46) motorway. Set your Sat-Nav to the town of Catz in Normandy and then the road of La Fourchette or Rue de la Fourchette to be directed to the Museum entrance.
Specification
Surprisingly this small tank had a four man crew: a commander, gunner, driver and co-driver/machine gunner. It was very cramped. It was powered by a Continental W-670-9A seven cylinder air cooled radial engine that produced 250 bhp. It gave the Stuart a maximum road speed of 36 mph (58 km/h) and off road it could go at 18 mph (29 km/h). It did not have room for large fuel tanks so it only had an operational range of about 74 miles (119 km) before it needed to be refueled.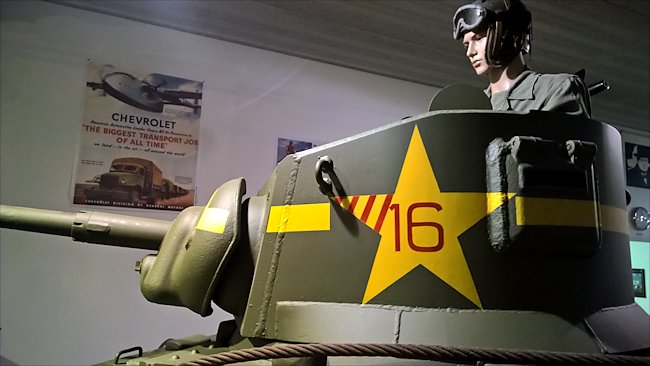 M3A1 Stuart Light tank
The M3A1 Stuart Light tank was armed with a 37mm M6 gun in a M44 mount. The tank could carry 174 rounds. In 1944 this gun could not penetrate the frontal armour of any of Germany's main battle tanks or tank destroyers. It was meant to be used as a reconnaissance scout vehicle. It was also issued with three .30-06 Browning M1919A4 machine guns. One in a ball mount in the hull, another next to the main gun in the turret and a third could be attached to the roof of the turret.
The Stuart could deal with encounters with enemy infantry, half-tracks, and artillery positions. The machine gun in previous versions of the M3 Stuart was in the sponson. It was now fitted to the hull in a ball mount.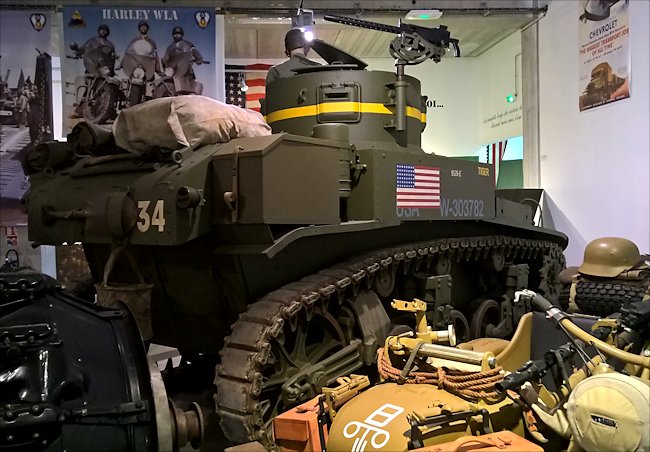 M3A1 Stuart Light tank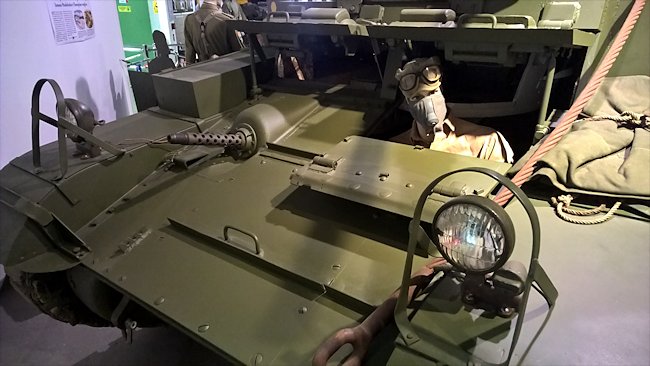 M3A1 Stuart Light tank
D-Day 1944 books